An epic event, raising funds in conjunction with Port Shepstone Round Table

05 april 2019 > 11 april 2019
A registered NPO PBO foundation
Hero Burn Foundation is striving to ensure the availability of a comprehensive program of Burn Related Services to Burn Survivors, their Families and all other South Africans. 
AN EPIC FUND RAISING EVENT
Its all about creating the awareness of the charity we are serving through the "suffering" we will be enduring.  Riding 1802 Kms  on Dirt roads and Tracks from Port Edward to Langebaan.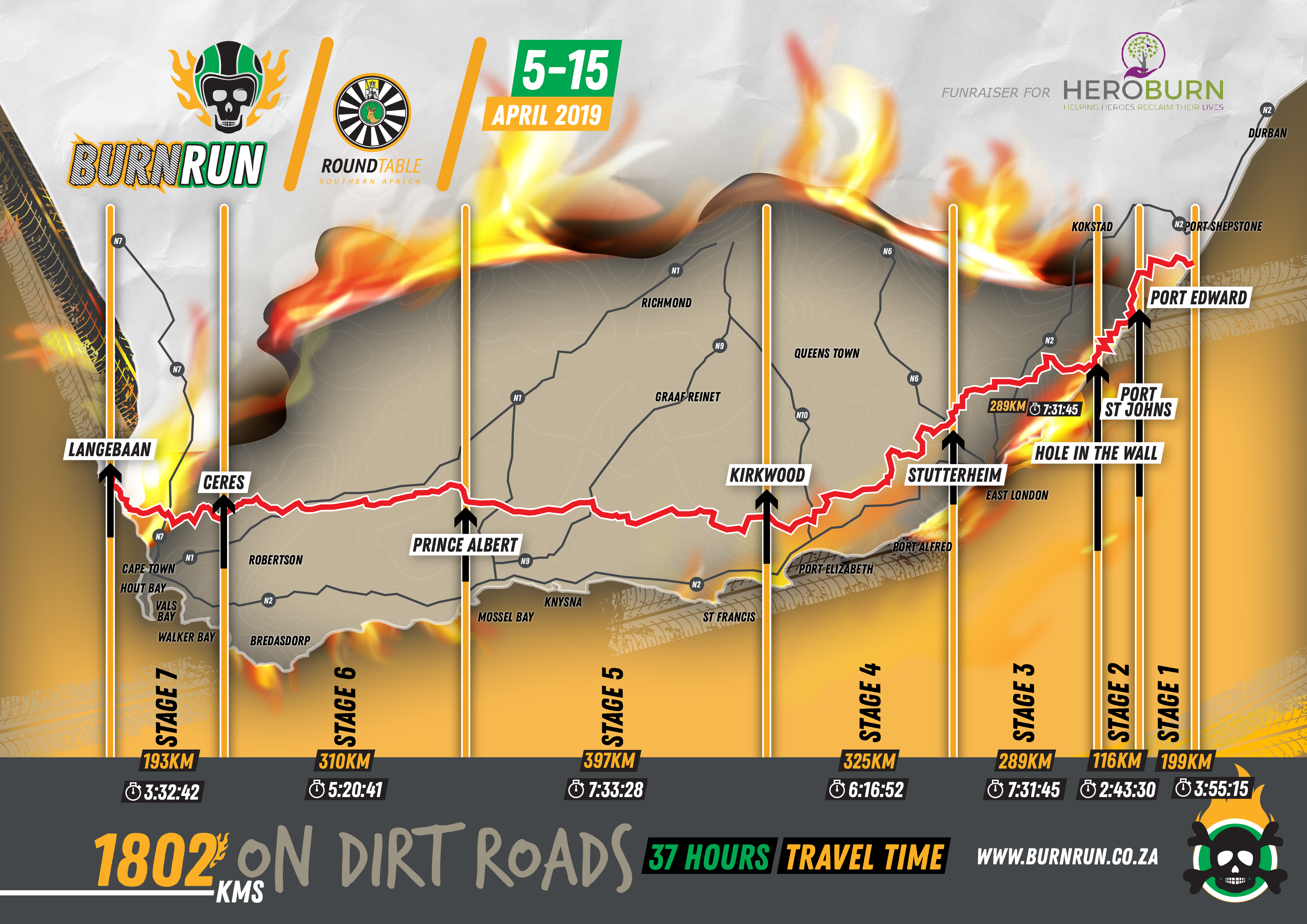 The Concept
BurnRun, in conjunction with Sheppie Round Table 83, will see participants, supported by a backup team, travel to Langebaan in the Western Cape to attend the Round Table Association Annual General Meeting. The route will be along dirt roads (where possible), enduring a 7 day trip to get there. Total distance is 1802kms, and this should take 37 hours.